Stonham Barns Park – one of Suffolk's premier leisure, retail and holiday destinations – is to stage a venue wide event called The Big Weekend from Friday to Sunday 3-5 March 2023. The free to enter event will showcase the newly revamped Aspal Theatre, Legends Sports Bar and The Barn and will feature music, dance and comedy alongside previews of the 2023 show calendar covering history, antiques, dogs, fishing, weddings, cars, buses, model railways and truck events. It's a community event to encourage families and friends to visit the venue to see what is new for 2013.
There will be events at The Aspal Theatre, The Barn and on the Outdoor Stage in the main showground as well as Jive Generation dance demonstrations featuring jive dance from the 30s, 40s and 50s.
On Friday evening at The Aspal Theatre, indie singer songwriter Leon O'Leary from Bury St Edmunds – who names James Bay, Sam Fender and Ben Howard as influences – will be performing. An up-and-coming Suffolk artist, he has already been featured on BBC Introducing and at Latitude. He will be supported by the TGS Live Lounge resident band.
Billy Hunt and Lauren Jennifer will be at The Big Weekend.
Billy Hunt & The Modern Classix will be doing a session on Saturday on the outside stage along with The Swamp Project and 80s band Flashdance. While Legends Sports Bar will play host to acoustic sets by Nina, Marcia and Steve, The Browns, Brooke Telling, Bill Pipe, John Drage, Carys and Triangle. Awesome Leiston vocalist Billy Hunt started his music career by rapping but has now moved into more rock, indie and punk music working in collaboration with others to form The Modern Classix. He has played at some of the top music venues in the UK including Liverpool's Cavern Club.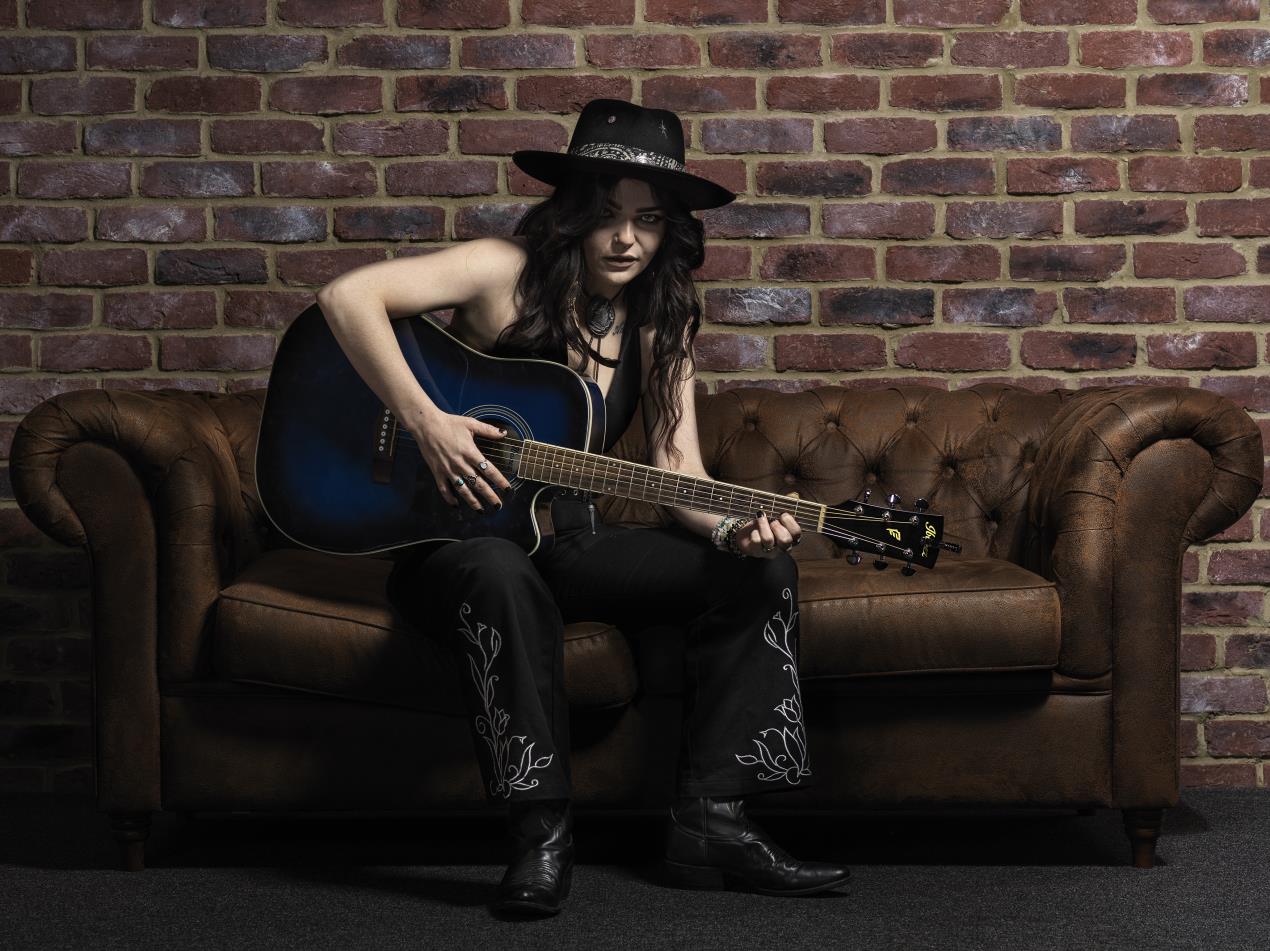 Lauren Jennifer will be at The Big Weekend.
Sunday's line-up features the hugely talented Lauren Jennifer. Affectionately known as The Goth Cowgirl, Lauren is an Americana singer with a rock and roll soul. Naming influences Miranda Lambert, Patsy Cline, Dolly Parton and Stevie Nicks, she has perfected an original country pop performance which attracting a fast-growing following. Murphey's Lore and The Bo'Weevil Brothers will also be performing. Legends Sports Bar will be hosting Patrick Foster, John Campbell, Millie Berry, Bill Pipe, Inside Out, Ruby Ambrose, Paul's Group and Painting the Silence. Musical comedian Robin Dicker has been added to the line up to complete the entertainment.
Commented John Chapman from Stonham Barns Park: 'The Aspal Theatre will be doing Live Lounge style performances – we are mixing up contemporary pop with blues, rock and country. Next year we will be looking to build on this with more bands and artists to make the event an annual date in the Suffolk calendar.'
'It's going to be all the best in entertainment and activities that Stonham Barns Park has to offer – including a glimpse of the shows to come featuring exhibits from the events – as the venue shapes up to take a major role in Suffolk's tourism landscape.'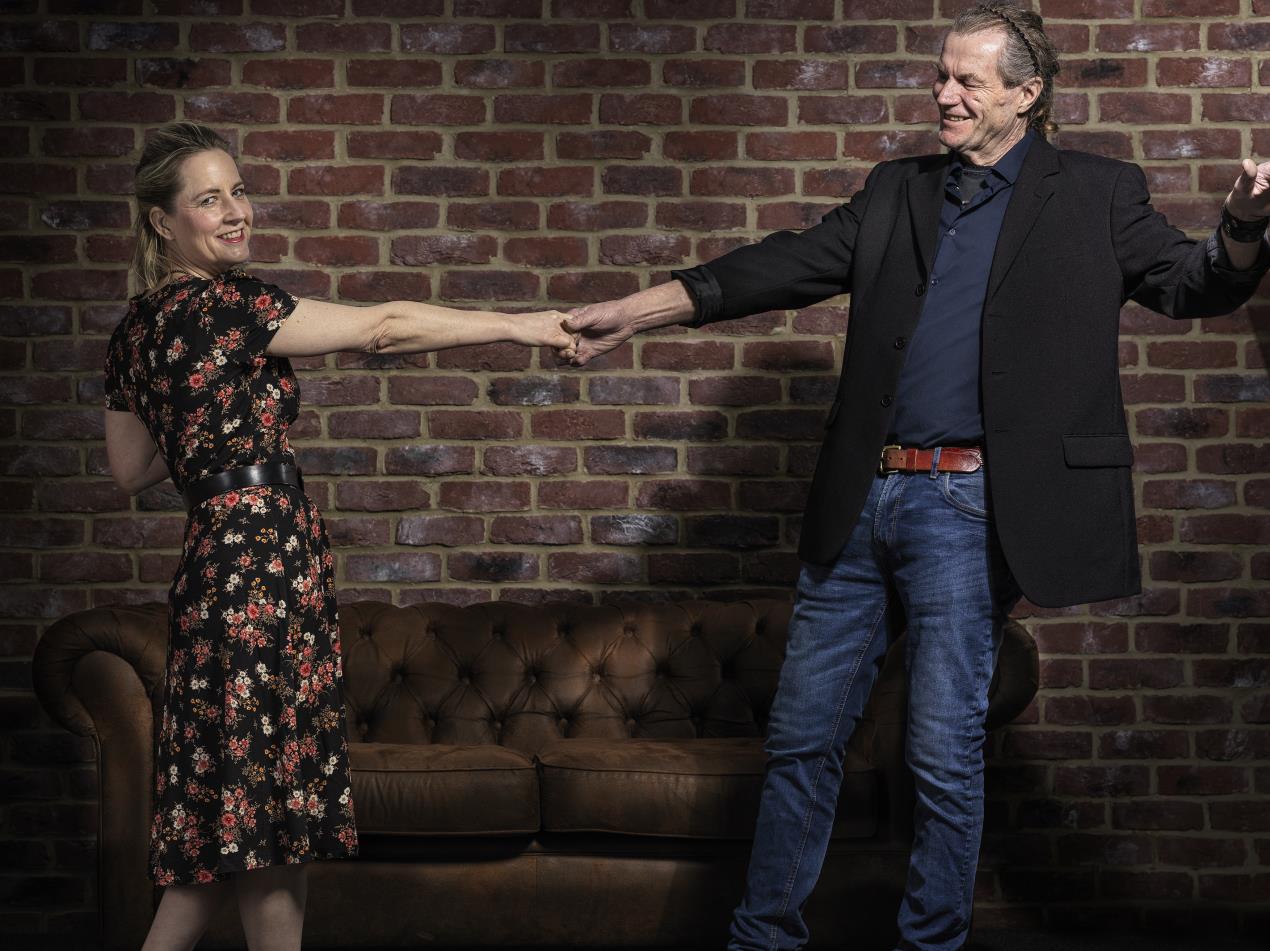 Sophie Taylor of Jive Generation with The Aspal Theatre Manger John Chapman.
The Aspal Theatre is an important venue in Mid-Suffolk. The music, arts and comedy hub is back with a diverse range of entertainment for the forthcoming Spring/Summer season after an extensive refresh of the facilities. The much-loved venue will be hosting Open Mic and Comedy Nights as well as introducing more music talent from the region. The venue is located beside The Legends Sports Bar, a new facility for the leisure park visitors. It will also be the setting for a multitude of new events.
Stonham Barns Park is a bustling family complex offering accommodation, attractions and activities based in the heart of Suffolk, UK. Activities at the leisure, retail and holiday venue include The Suffolk Owl Sanctuary, Café 24 Restaurant, The Golf Centre including Adventure Golf and FootGolf, and new Adventure FootGolf Course, The Teapot Pottery, holiday lodges, a caravan park, camping and glamping, Tumbledown indoor play barn and fishing lakes.
Adds Janice Rowles from Stonham Barns Park, 'There will be all sorts of activities on over the weekend to keep people entertained. As well as some historic re-enactments and the building of a Viking Ship, there will be interactive activities around the park too. Have-a-Go Axe Throwing and Archery for the adults will be available – in direct contrast to the presence of some popular 'Legends' Vader Raiders (Star Wars Costume Group) characters who will be around to meet and greet the children. It is going to be a very Big Weekend of music and entertainment to kick off the forthcoming show Spring/Summer season of events.'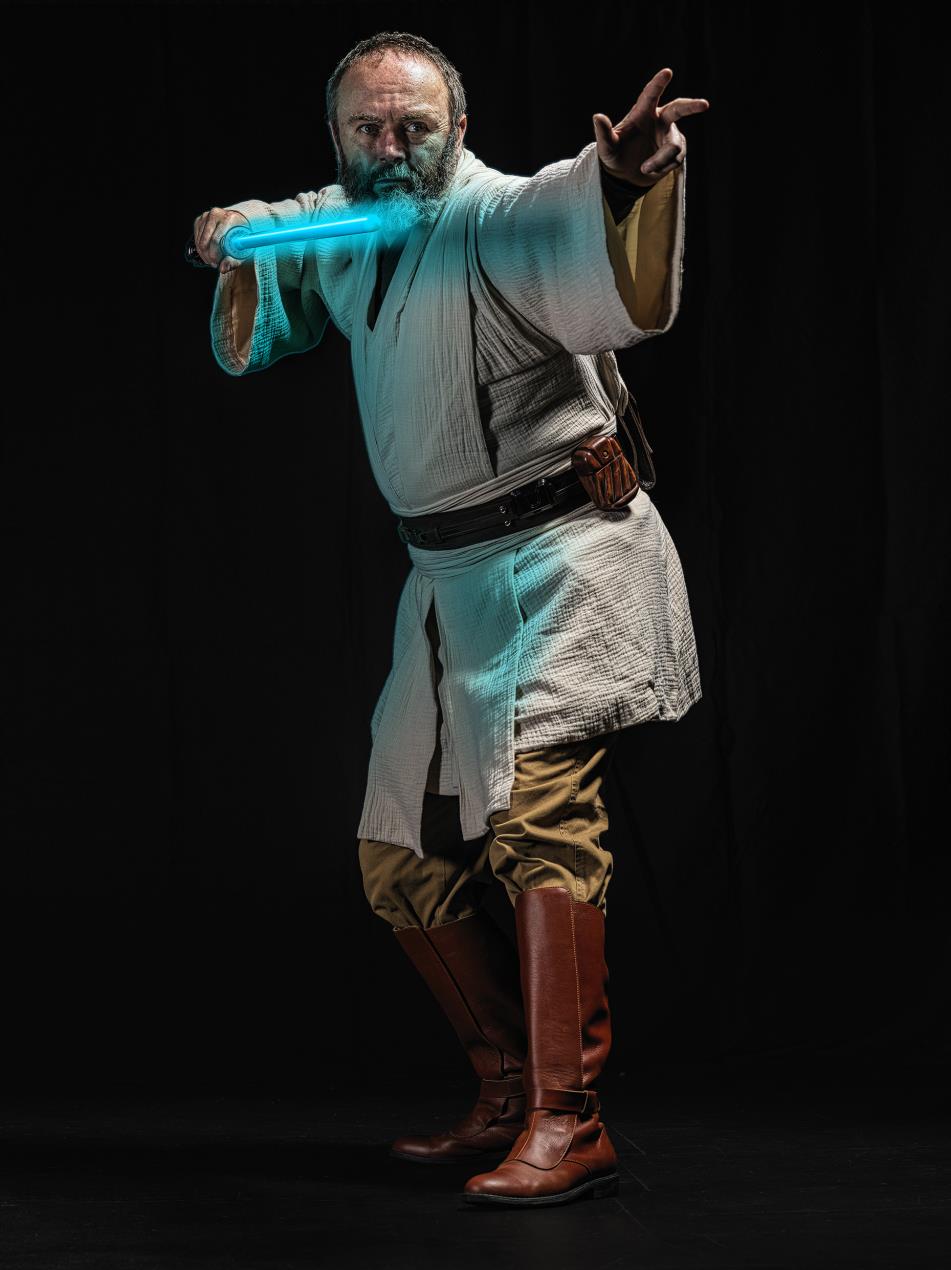 Obi-Wan Kenobi from Vader Raiders (Star Wars Costume Group) will be at Stonham Barns Park
Some of the line up …
Music
Comedy
Jive Generation Dance
Model Train Displays
Country Music
Dog Show Displays
Suffolk Owl Sanctuary Displays
Motorcycles
Wedding Fayre
Classic American and English Cars
Steam Engines and Tractors
Scooters
Vintage Buses
Swedefest Trucks
Napoleonic Re-enactment Group
American and Civil War Re-enactment Group
Roman Re-enactment Group
Knights Re-enactment Group
Saxon and Viking Re-enactment
Star Wars Cosplay
Fishing Demonstrations
Golfing Demonstrations
Kids Play/Amusements/Family Fun – Barnsley Bear
Legends/Vaders Raiders (A Star Wars Costume Group) Characters
Artisan food/fast food outlets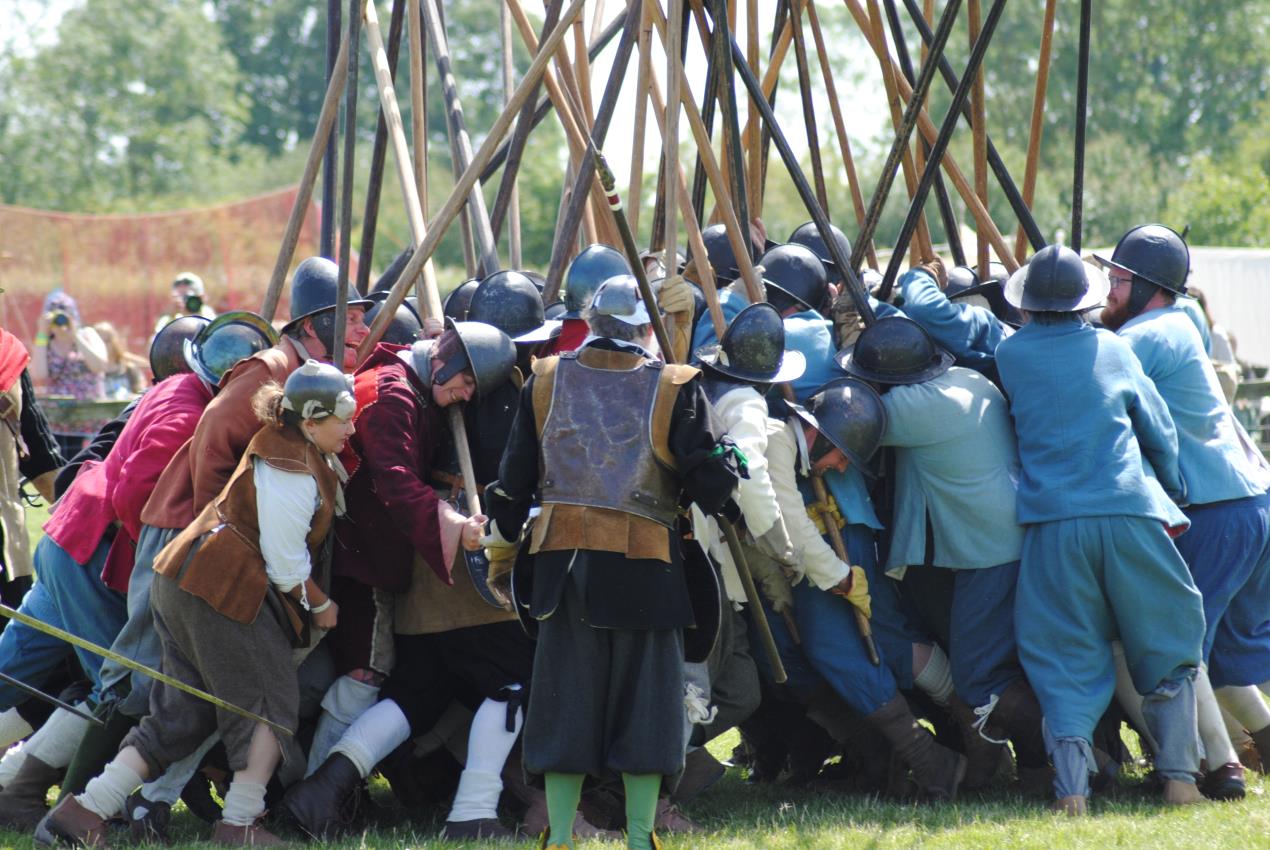 A recent multi-million-pound improvement programme at the site is set for roll out during the Spring/Summer with brand new leisure facilities including a leisure lake for SUP and other non-motorised sports.
Stonham Barns Park has been serving the community of Suffolk since it first opened in 1987 and is still as much a family destination as it was when it first opened, and it is now becoming a more prominent part of Suffolk tourism which is growing exponentially year on year. Stonham Barns Park itself welcomes many visitors from all over the UK – particularly from London, the South-East and from as far away as The North and Scotland.
Starglade Leisure – which is also linked to Pisces Country Park and Acorn Holiday Park at Welney on the Cambridge/Norfolk border – has owned the complex for over 10 years and has invested heavily in its infrastructure. Says Director Keith Forward, 'Stonham Barns Park is emerging as a destination of choice for visitors from all over the UK and Europe. As a venue we are very well regarded for our hugely successful Suffolk Owl Sanctuary, but the venue offers so much more. It is now a vibrant yet relaxing holiday destination in the heart of Suffolk and as a direct result of tourism expanding, we are welcoming an increasing number of visitors.'
'We are developing some new facilities that work in synergy with our surroundings to enhance the visitor experience.'
Events are a major part of the annual programme of activities at Stonham Barns Park. A new Events Manager – Fraser Carson – has joined the business to further expand and develop the number of shows and events staged at the venue.
For more information about The Big Weekend at Stonham Barns Park please contact 01449 711901 or visit www.stonhambarns.co.uk or facebook or Instagram.