Put down the pumpkins, move away from the flat screen: this October, it's time to put some real-life magic back into our lives according to the Yorkshire Coast. Famous as the home of horror, the Yorkshire Coast is aiming to put the spirit back into All Souls, by celebrating the supernatural season with an awe-inspiring 'live' show of strange things, that'll appeal to thrill-seekers of all ages.
"From the world-famous Goth Festival to the country's top ghostly guides, the Yorkshire Coast is one of the best places in Britain to experience Halloween, somewhere you can let your imagination run wild," says Janet Deacon, head of tourism and culture at Scarborough Borough Council. "The Yorkshire Coast is ideal for those seeking an otherworldly escape: in its epic and unspoilt landscapes and historic seaside towns, myth and legend seem very much alive. Many people have come here to seek out its supernatural secrets – including famous fantasy authors like Bram Stoker, JRR Tolkien and Lewis Carroll; or to walk a land that once had dragons and witches and warrior kings, evoking Game of Thrones, or The Witcher. Now, it's time to become the hero of your own story – in person!"
Top tips for experiencing a Happy Halloween Holiday on the Yorkshire Coast: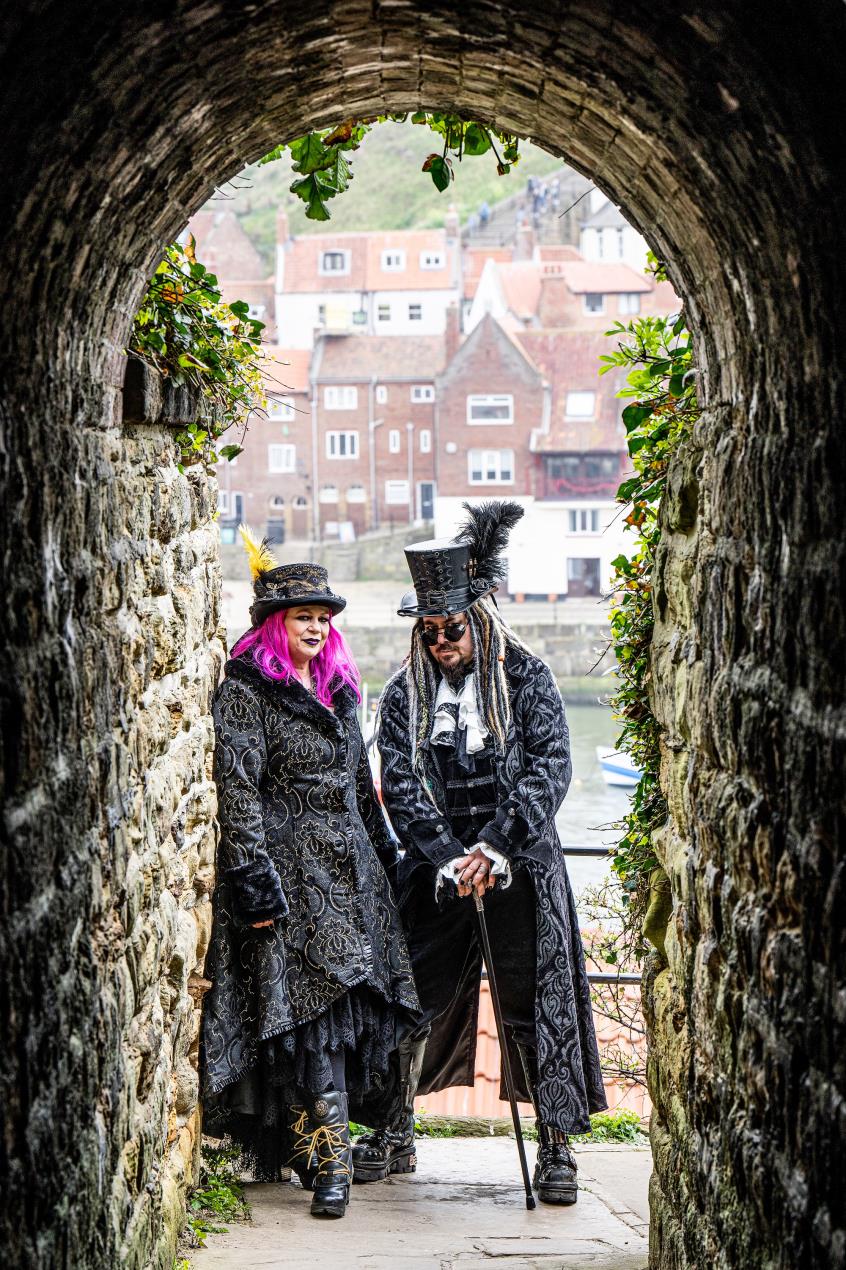 Whitby Goth Festival: for anybody who loves the bizarre and life less ordinary, this world-famous festival is the largest event of its kind in Europe, featuring:
Spectacular illuminations at Whitby Abbey, inspired by Bram Stoker's Dracula (21 – 31 October)
Tomorrow's Ghosts Festival of live music performances, starring goth giants Fields of the Nephilim (28-29 October)
Whitby Goth Weekend, with its infamous Bizarre Bazaar (28-30 October).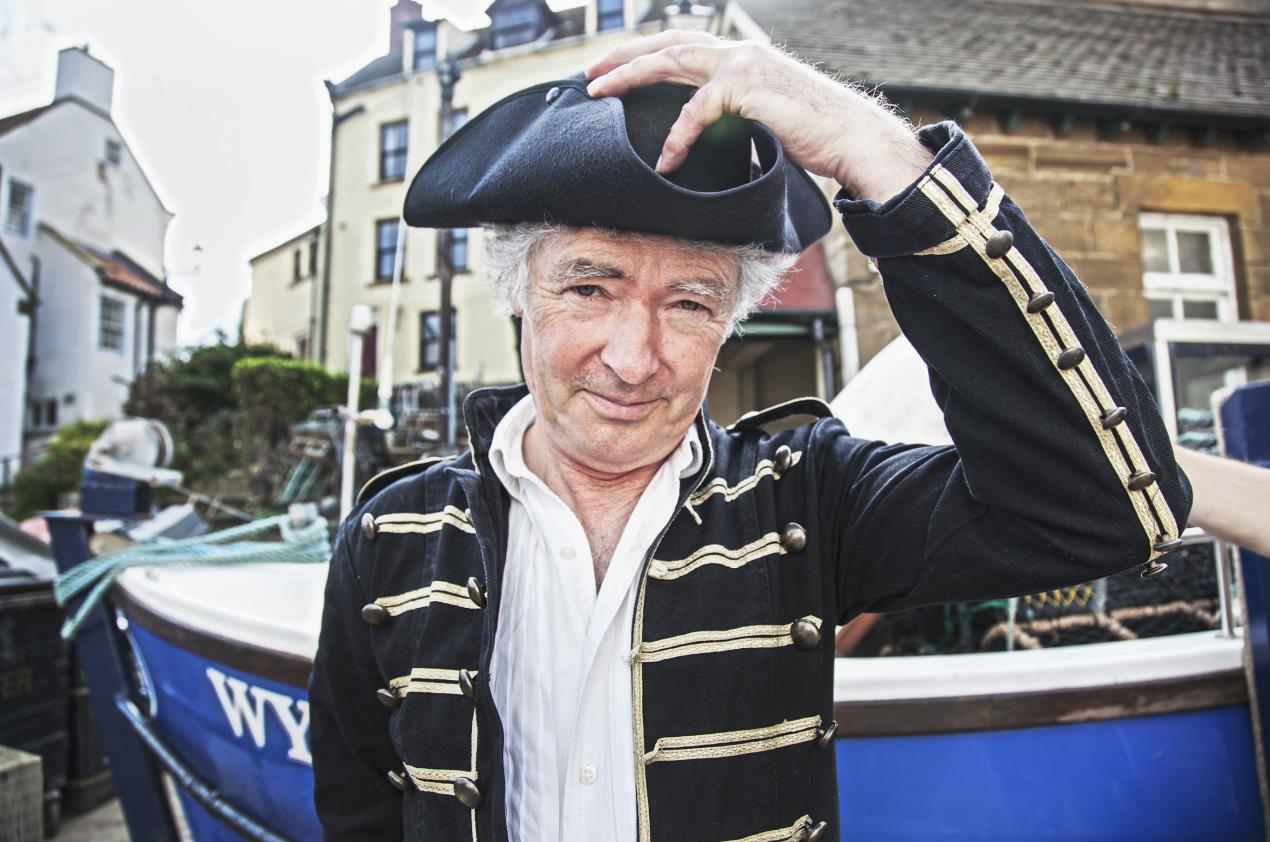 Close encounters with an expert guide: with regular appearances on national TV, Yorkshire Coast's ghostly guides are amongst the best in Britain:
Brave and daring souls can join the mysterious Dr Krank, Smuggler George or Storyteller Rose from Whitby Walks, for a close encounter through Whitby and Robin Hood Bay's haunted history
Tiptoe with Scarborough Castle's storytellers for a night-time tour of supernatural sightings and horrors from history (28 – 31 October)
Take a Magical Moonlit Walk, Twilight Tour or Dark Sky Meander that'll have the senses tingling in wonder: find out more at www.discoveryorkshirecoast.com
There are also plenty of self-guided trails, uncovering the secrets of the curious coast, available to download at www.discoveryorkshirecoast.com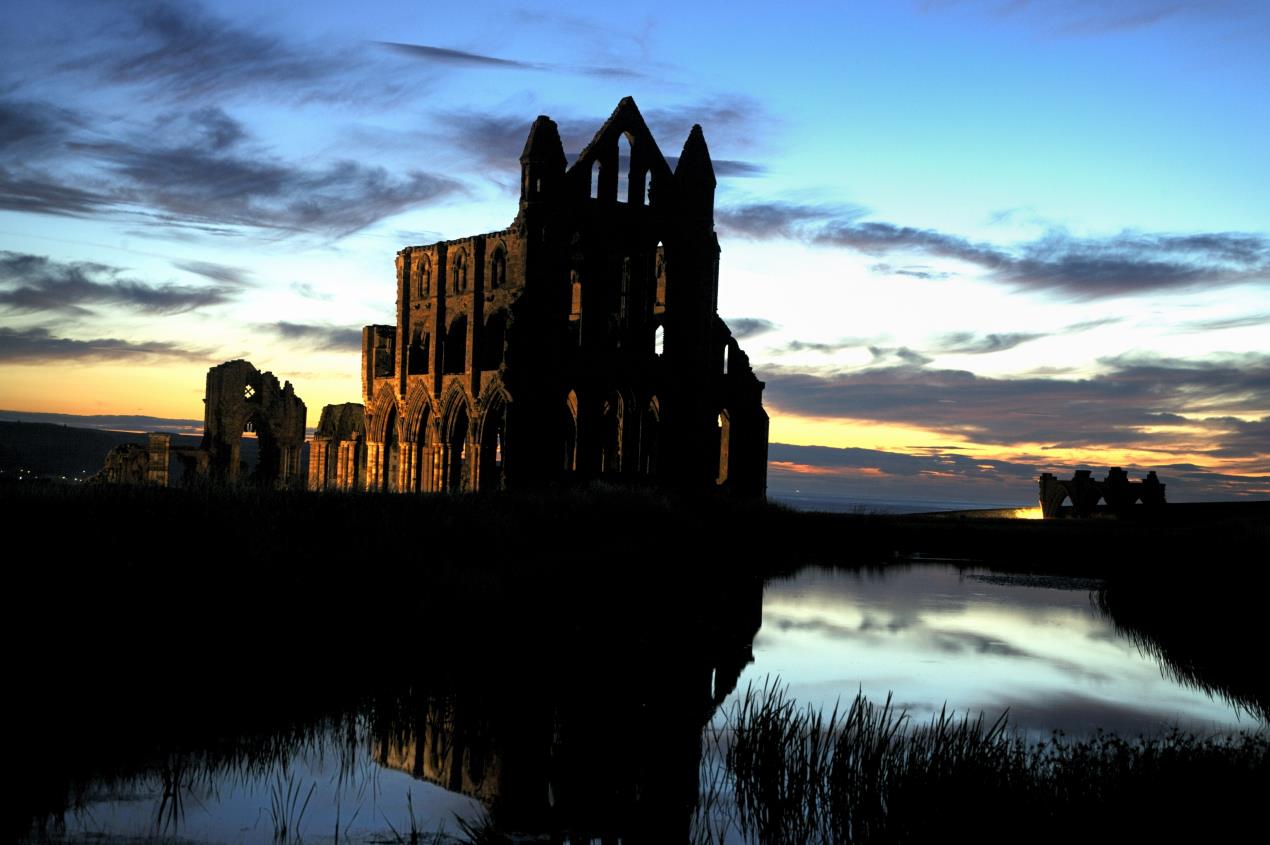 The Gothic Icon: the dramatic ruins of Whitby Abbey have enthralled centuries of storytellers from monk Caedmon's miracle poem – the first ever in English – to Bram Stoker's devilish Dracula. The abbey's origin myth may even have inspired JRR Tolkien's Lord of the Rings, who was a regular visitor to the Yorkshire Coast; and its dramatic ruins are supposed to be haunted by a saintly abbess who was slaying dragons long before St George. Find out more in the interactive visitor centre, listen to spooky stories, and also unearth creepy clues on a Half-term Halloween trail (22 – 30 October).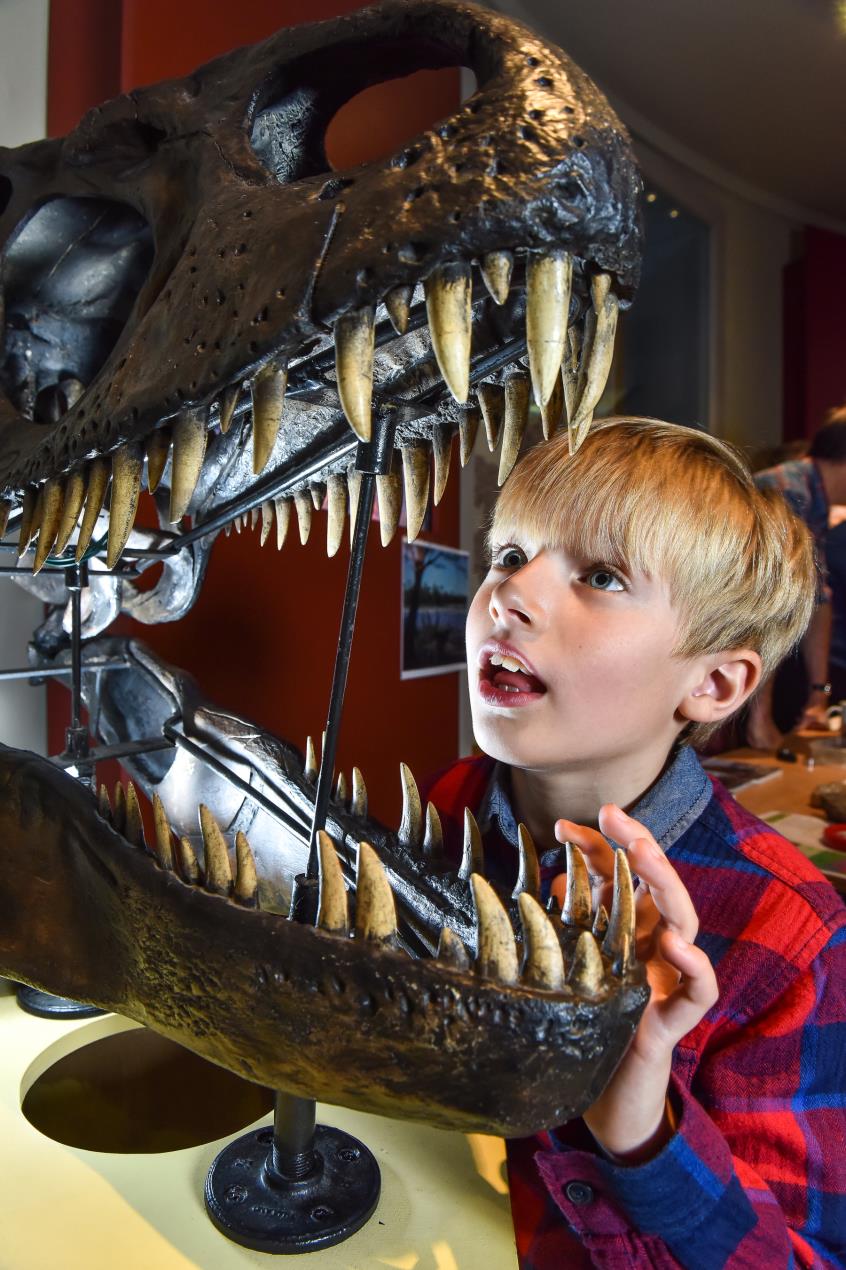 Artefacts that defy the imagination within the Yorkshire Coast's 'imaginariums':
Whitby Museum is a "cabinet of curiosities", home to some of the country's strangest things, including the macabre and magical Hand of Glory, the only one of its kind; witch-posts to ward off evil spirits (there are more found in this area than anywhere else in Britain); a wiseman's 'splintwork' used for mysterious rituals; the tiny mythical 'Sea Bishop'; and a 'Tempest Prognosticator' that used leeches to predict the weather.
Ryedale Folk Museum in the North York Moors has an entire witch's hovel to explore, as well as 18th-century spell tokens to bring you true love.
Scarborough's Rotunda Museum is a treasure-trove of weird wonders, including a 10,000-year-old shaman's ritual headdress that's amongst the earliest 'magical' evidence in the UK (and was unearthed in the oldest house in Britain). It's just one of the many fascinating finds from the Mesolithic 'village' of Star Carr, near Scarborough – one of the world's most important archaeological digs.
Or what about deadly dinosaurs…?: known as the 'Dinosaur Coast', the Yorkshire Coast is one of the best places in Britain to find these terrifying ancient monsters. Scarborough Rotunda and Whitby Museum have fascinating world-class collections of fossils – in fact the Rotunda is one of the oldest purpose-built museums in the world, constructed, in the shape of an ammonite, to house the Yorkshire Coast's 'dragons turned to stone'. Star finds include vast dinosaur footprints, and a giant plesiosaur that once ruled the local waves (and according to local folklore, there's still one roaming the local seas, known as Filey Bay's 'Loch Ness Monster').
A shrine to Steampunk & Sci-Fi: while it's unashamedly nostalgic, the Yorkshire Coast also has a rich sci-fi heritage – all which is making it a magnet for steampunks. It's one of the best places in Britain to go star-gazing, designated an International Dark Skies zone; and it also inspired Star Trek (thanks to local lad Captain Cook, one of the world's greatest explorers):
Fans flock to Filey – Britain's most unspoilt Victorian seaside town, the Scarborough Fair Collection with its vintage fairground and Wurlitzers, and the world-famous steam trains of North Yorkshire Moors Railway, where a special Light Spectacular Evening Express will be magically illuminated for Halloween (22 – 30 October)
There are Steampunk Festivals throughout the year; a Stargazing Festival each February; and a spectacular Sci-Fi Festival in Scarborough each April
Take a walk on the wyrd side: from the sirens of Staithes to the 'Loch Ness' monster of Filey Bay, a walk along the beach is never quite what it seems along the Yorkshire Coast. Dare to explore the local weird-life of the epic North York Moors, the haunt of witches and wraiths, goblins and giants, and a monstrous Barguest Beast – especially Spaunton Moor, Goathland and Horcum Hole. There are plenty of route ideas at www.discoveryorkshirecoast.com.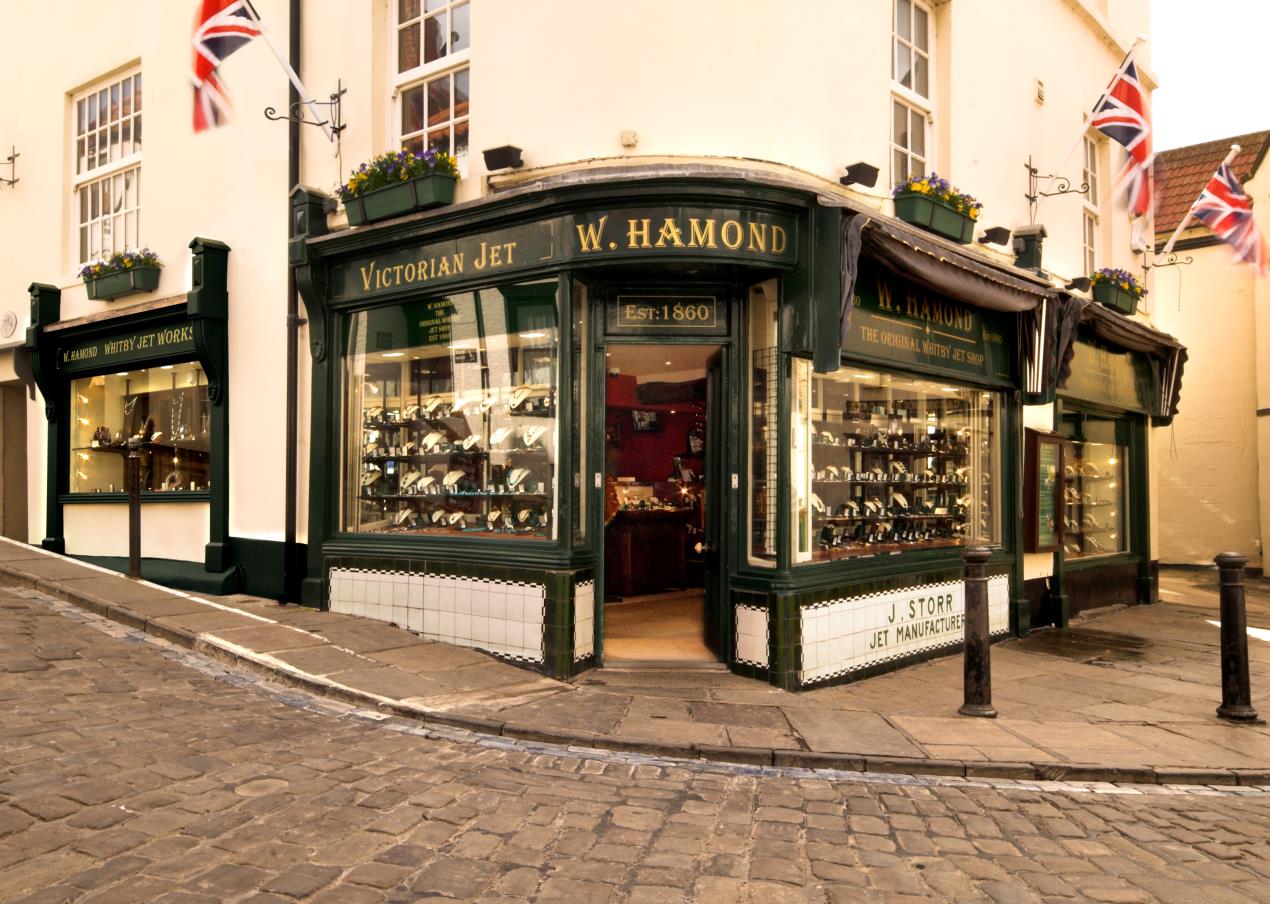 Whitby's Forget Me Not Charm: Whitby is a world centre for exquisite, hand-crafted jet jewellery – worn for millennia as a talisman to ward off evil and lift the spirits, and more recently adopted by the region's vibrant goth culture as a symbol of eternal love and forget-me-not-charm. Whitby's industry is one of the most ethical gem industries on earth – jet is locally foraged, with a carbon footprint of less than five miles. Even better, the town's artisan jewellers – who you can see in action in their traditional workshops and boutiques – are one of just four groups of indigenous people across the world who still work jet as a way of life; and Whitby is home to the world's highest-quality jet, and also to the world's largest jet gemstone.
Eerie experiences: solve mysteries at Whitby's Eskape Room, all inspired by local myths and legends; relive the horror of Bram Stoker's genre-busting novel in Whitby's Dracula Experience; or test yourself in Scarborough's Terror Tower, with its bewitched graveyard, psycho staircase, elevator to hell, and Dracula's Castle.
Fangtastic food: as one of Britain's top foodie destinations, it's no surprise that food & drink on the Yorkshire Coast is devilishly delicious – but it's also legendary: there's the cake that saved Filey from dragons (Yorkshire Parkin, so deliciously sticky that it lured the dragon into a trap – and available in good traditional bakeries); or smugglers brews (beers and spirits from Baytown in Robin Hood's Bay) and real ales inspired by frightening folklore (from the North York Moors to the Yorkshire Wolds, every local brewery has its favourite story-brew); or spirits distilled with sacred spring water, or crafted with ancient herbal lore… (home-brewed 'potions' can be found at the award-winning Spirit of Yorkshire, and micro-distilleries in Malton, Whitby and Filey).
Creepy Christmas..?: the fun doesn't stop at Halloween with plenty of festive frights and frolics to enjoy:
Robin Hood's Bay Victorian Weekend (2-4 December) where the entire village turns back the clock to Christmas Past, with traditional costumes (smugglers guaranteed), beach games and street food, carol-singing, merriment and mayhem
Whitby Krampus Festival (3-4 December), the first of its kind in Britain, exploring the darker side of Christmas folklore with magical beasts and Father Krampus himself taking over Whitby's streets.
With full schedules yet to be announced, there's plenty more yet to be added to the calendar, and it's recommended that visitors keep checking for the latest news on www.discoveryorkshirecoast.com (where you can also find a perfect place to stay this autumn).